Toyota Kirloskar Motor partners Bajaj Finance Limited to enhance retail financing options
Toyota Kirloskar Motor partners Bajaj Finance Limited to enhance retail financing options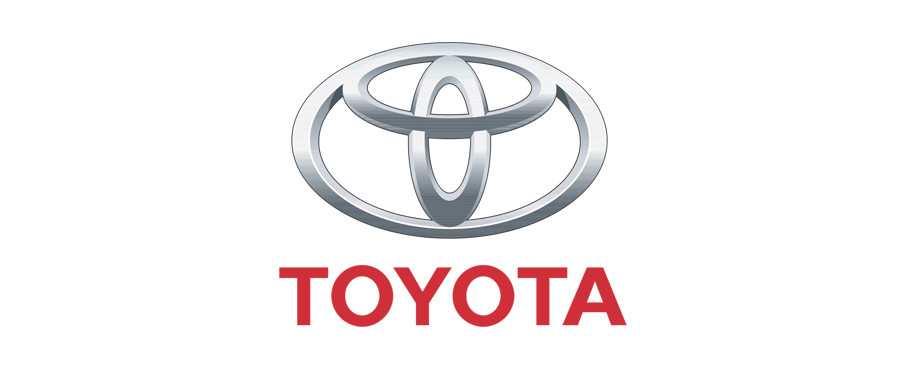 By Pinkerala News Desk | Jun 06, 2023
Toyota Kirloskar Motor partners Bajaj Finance Limited to enhance retail financing options
Offers 100% On-road funding including Extended Warranty & Accessories

Strengthens TKM's focus of reaching customers across the country
Kochi, 05 June, 2023

– Aimed at further elevating customer experience, Toyota Kirloskar Motor (TKM) today announced the signing of a Memorandum of Understanding (MOU) with Bajaj Finance Limited (BFL),
Ltd., part of Bajaj Finserv Ltd., one of India's leading and diversified financial services groups,
to provide enhanced retail finance options that are specially designed to make the process of purchasing a Toyota vehicle more convenient and accessible to customers.
Bajaj Finance is a technology driven NBFC, offering a comprehensive suite of financial solutions and focused on enhancing customer experience digitally. The partnership with Bajaj Finance will provide customers with convenient and attractive financing options ultimately enhancing the overall ownership experience. BFL has also announced that it will commence its new 4-Wheeler Finance business from June 1, 2023, across 89 key locations in India as part of Phase 1. These locations cover approximately 70% of the overall auto industry sales.
Key highlights of the partnership:
Higher affordability and enhanced Flexibility

with Flexi loan proposition. This will allow customers to opt for higher models or variants, with eight years funding along with lower EMI for the first two years. Customers will also have the flexibility to part pay the loan amount and drawdown money as per convenience.,

Upto 100% On road funding including Extended Warranty and Accessories

Competitive Interest Rates

starting at 8.65% per annum.

Digital straight through loan disbursement process aimed at improving

convenience for customers thus enabling them to purchase their favorite Toyota vehicles, with utmost ease.
Speaking on the occasion, Mr. Atul Sood - Vice President, Sales and Strategic Marketing, Toyota Kirloskar Motor said, "We are thrilled to partner with Bajaj Finance Limited to enhance retail financing options for our valued customers. True to Toyota's brand ethos of "customer-first" approach, we continuously strive to provide convenience and exceptional ownership experience, and this collaboration is a testament to that commitment. By joining hands with BFL, we aim to reach a wider customer base, especially across Tier II and Tier III markets, boost retail sales. Together, we wish to ramp-up the retail financing landscape in the Indian Auto Industry and make the experience of owning a Toyota vehicle more accessible and rewarding for our customers."
Elaborating on the tie-up, Mr. Siddhartha Bhatt, Chief Business Officer, Auto Finance, Bajaj Finance Limited, said "Our partnership with Toyota Kirloskar Motor opens up exciting opportunities to provide enhanced retail finance solutions to customers looking for their favourite Toyota models. This also marks our foray into new four-wheeler financing business, and we are honoured to launch services with a renowned and trusted brand like Toyota. Our digital-first approach, customized solutions and straight through processeswill help us enrich customer experience. Together with Toyota Kirloskar Motor, we look forward to serving customers across the country and delivering superior experience.
Over the years, TKM has strived to improve customer experience throughout the purchase & ownership cycle by implementing timely and relevant schemes such as easy financing options. In addition to the latest tie-up and a plethora of in-house financing solutions through Toyota Financial Services (TFS), Toyota over the years has also launched several other tailor-made services with serval other financing institutes to offer customers choices and convenience of financial solutions to meet their diverse needs. The offers go beyond purchase of just new vehicles to cover used cars as well as service packages thus creating overall positive buying and ownership experience of Toyota cars.
Overview of TKM
| | |
| --- | --- |
| Equity participation | Toyota Motor Corporation (Japan) : 89%, Kirloskar Systems Limited (India) : 11% |
| Number of employees | Approx. 6,000 |
| Land area | Approx. 432 acres (approx.1,700,000 m2) |
| Building area | 74,000 m2 |
| Total Installed Production capacity | Up to 3,10,000 units |
Overview of TKM 1st Plant:
| | |
| --- | --- |
| Established | October 1997 (start of production: December 1999) |
| Location | Bidadi |
| Products | Innova HyCross, Innova Crysta , Fortuner manufactured in India. |
| Installed Production capacity | Up to 1,00,000 units |
Overview of TKM 2nd Plant:
| | |
| --- | --- |
| Start of Production | December 2010 |
| Location | On the site of Toyota Kirloskar Motor Private Limited, Bidadi |
| Products | Toyota Camry Hybrid, Urban Cruiser Hyryder, Hilux |
| Installed Production capacity | Up to 2,10,000 units |
* Vellfire imported as CBU
For Any Further Queries, Please Contact:
Toyota Kirloskar Motor Pvt. Ltd.

Kaveri M M

Current Global

Shakuntala Datta

+91 9845611219
About Bajaj Finance Limited
Bajaj Finance Ltd. ('BFL', 'Bajaj Finance', or 'the Company'), a subsidiary of Bajaj Finserv Ltd., is a deposit taking Non-Banking Financial Company (NBFC-D) registered with the Reserve Bank of India (RBI) and is classified as an NBFC-Investment and Credit Company (NBFC-ICC). BFL is engaged in the business of lending and acceptance of deposits. It has a diversified lending portfolio across retail, SMEs, and commercial customers with significant presence in both urban and rural India. It accepts public and corporate deposits and offers a variety of financial services products to its customers. BFL, a thirty-five-year-old enterprise, has now become a leading player in the NBFC sector in India and on a consolidated basis, it has a franchise of 69.14 million customers. BFL has the highest domestic credit rating of AAA/Stable for long-term borrowing, A1+ for short-term borrowing, and CRISIL AAA/Stable & [ICRA]AAA(Stable) for its FD program. It has a long-term issuer credit rating of BB+/Positive and a short-term rating of B by S&P Global ratings. To know more, visit www.bajajfinserv.in/
For any media queries contact:
Freeda Dsouza- 9892962607 / freeda.dsouza@bajajfinserv.in
Shreya Kashyap- 8527163697 / Shreya.kashyap@bajajfinserv.in